When you need a designer or a developer someone can suggest trying the Upwork platform to find the right dev team and hire it. At the first glance, it looks very easy: register, post a job, wait for freelancers, interview a few of them and hire one of them. But in reality, if you didn't have experience working with a software development team you can hire someone who provides poor quality.
In this article, I'd like to show how the hiring process looks from the client's side and what important pitfalls you should avoid to make the best choice and meet your goals.
I've already written an article about 7 tips on how to choose the right development team for your project. Highly recommend reading it.
Here I'll focus only on Upwork.
Let's start with the first mistake that many clients make.
Pitfall #1: Poor project description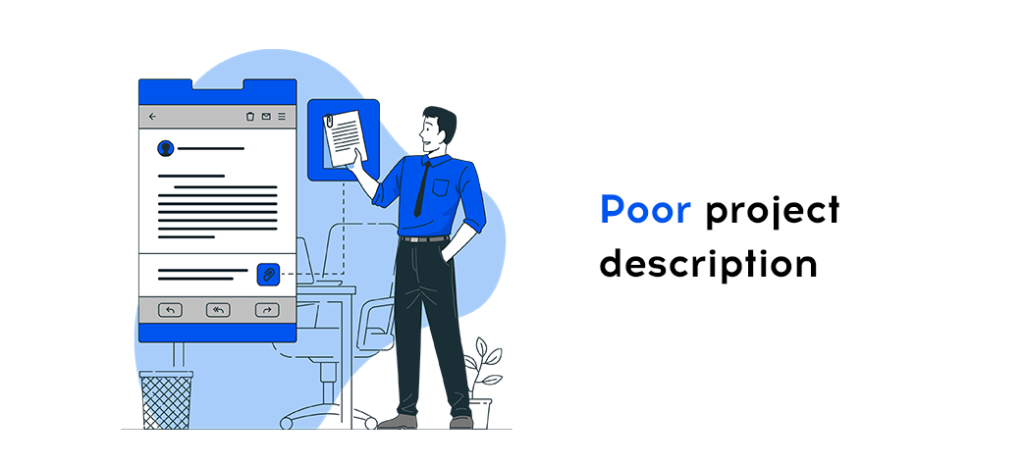 An example of what I mean when I'm talking about poor description: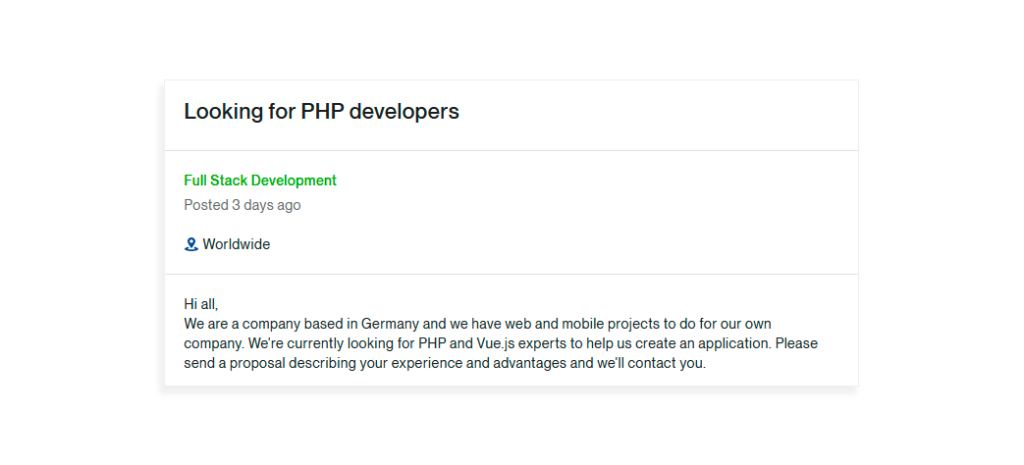 How does this kind of job description not help clients to find the right developers?
When a company or a freelancer doesn't understand what you are going to work on they will send something in common and you'll receive a lot of general cover letters. You won't be able to filter the best because all of them won't have any specific information.
Developers will try to describe all their experiences and it won't help you in your particular case.
If your project is not under NDA try to explain in detail your project. I recommend using the following structure:
Clear project title
Project goal (short-term and long-term)
Materials you already have and can help define the project scope (wireframes, design, ideas in Google Docs or PDF)
Deadlines
Desired technology stack
Expectations for a team
These details will help the development team to understand the project scope and if a company doesn't work on this project they won't send you a cover letter and you'll save time.
More details will help you understand whether the developer who sent the proposal has read your job posting.
Also, if you receive a lot of letters and are concerned about spam you can add the following sentence at the bottom of your job posting:
"Write your favorite flower at the top of your cover letter to understand you are human and you've read job postings till the end."
It will help to filter spam cover letters. Upwork is a platform and a lot of people use applications to automate the bidding process.
Pitfall #2: Not sending invites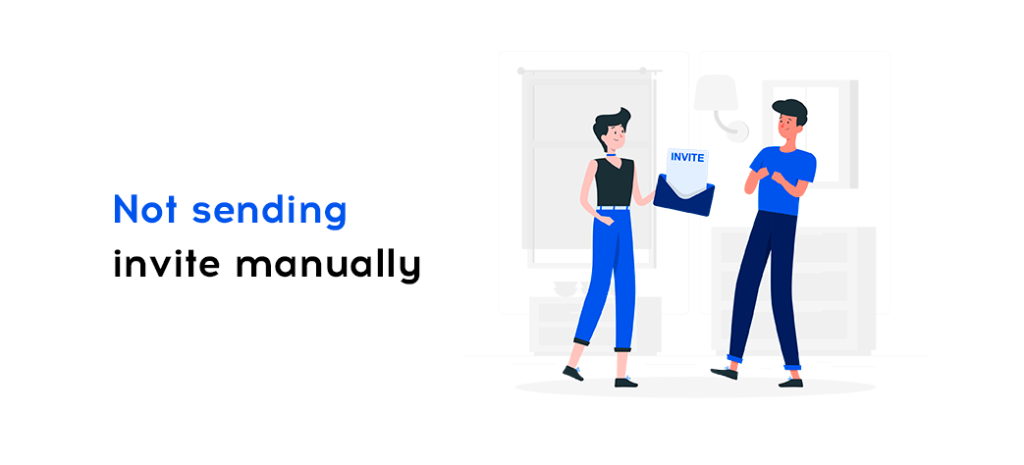 By default, Upwork allows after posting a job to send invites. Do not forget about this feature.
When you are looking for the right developer you should pay attention not only to the rate in the profile but also check the description, portfolio and reviews. Reviews should have a description of what they do well similar to your project.
Pitfall #3: Avoid video calls
It can be unexpected but there are a lot of clients who avoid video calls.
Of course, you shouldn't make calls with everyone who sent you the proposal. You should create a shortlist first and schedule calls with them. Shortlist shouldn't be very large. That's enough to have 5 potential candidates to start video calls.
The best way is to allocate a few days and some time for calls. It will help you to do more productive interviews and it will be easier to choose the best candidate because you'll remember everyone.
On the video calls, a person who is talking to you should have a web camera enabled. This is a requirement. If you hire someone who doesn't want to show his face it is scary and can cause issues in the future.
You'll see how the developer answers your questions. In the world of remote work, this is a must to understand who is talking to you on another side.
Pitfall #4: Participate in the meeting without the right list of questions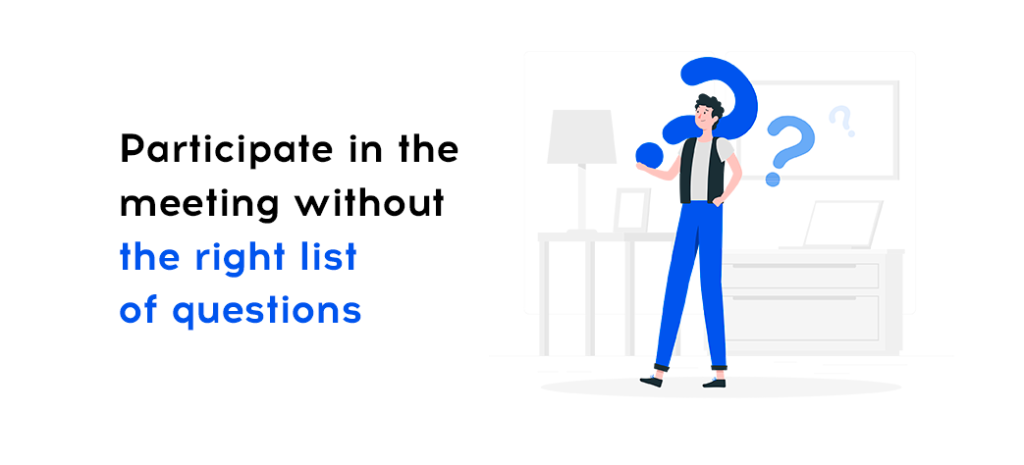 Most clients have an idea in their head and they will explain it to everyone. And I understand why it happens. When you love your idea you want to speak about it with everyone.
But actually, this approach doesn't work very well. You should ask questions that help you make the right choice from a lot of developers.
Here are the questions you can use:
What does your development process look like?
Where will the source code be placed?
What is the warranty for the development?
Will you be able to support my project after the development?
What does our communication look like during the project development?
These questions you should prepare before the meeting. They will help you to see how other remote teams answer you.
Pitfall #5: Not have clear expectations
Before going to the calls you should understand what your goal looks like. It will help you on the calls with potential candidates.
Your candidate in this case is your target audience. During the call, you will understand if it is comfortable for you to work with this project manager or a person who leads the project. Do you understand him or her well?
You should also tell your short-term and long-term expectations to candidates to see whether they understand clearly what you are going to achieve. From our experience, if you want to create a great product you need to work very closely with a development team and understand each detail of the project. This way you'll build a very strong relationship that will help to solve any problem during the project development.
Extra Pitfall: Bad reviews from previous developers
The next pitfall is very important for freelancers and agencies who have been working on the platform for a long time. It isn't easy to get a high rating and a badge Top Rated. More difficult to get the badge Top Rated Plus.
Therefore, these developers will check your history before starting working with you. If you had bad reviews even if they don't have a text explanation, this sign is not very good.
Also, if you have a very low hiring rate it means that your profile has a lot of jobs posted but a low number of contracts that prevents highly qualified developers from sending you a cover letter.
Conclusion
As you see there are a lot of details you should pay attention to. And it isn't only an hourly rate. When you hire someone and you are going to work with this team long-term it makes sense to allocate a little more time, do interviews, and consider different proposals and approaches.
If you want to create a high-quality product it makes sense to not rush.
And the last but not least tip is to check Top Rated Badge (or Top Rated Plus badge). It means that this developer has good reviews and cares about the client.
All these pitfalls we see usually when interviewing our clients and I hope this article will help you avoid them and choose a good team to bring your idea to life!
Yury Nemets,
CEO and co-founder at Exore LTD