Web App Screenshots
Screenshots of the platform
Client And Business Goals

Our client wanted to develop an e-commerce platform to provide a user-friendly online marketplace for buying and selling goods. The platform should offer a secure and convenient way for sellers to list their products and for buyers to browse and purchase them.
By leveraging the power of technology, the platform will reduce the costs associated with traditional brick-and-mortar retail, making it accessible to a wider audience. The platform will offer a range of features, including payment processing, chat, and backoffice, to streamline the transaction process and provide a seamless experience for both buyers and sellers. This innovation can potentially lead to increased sales and revenue for businesses, as well as improved customer satisfaction and loyalty.
---

This project aims to create a state-of-the-art eCommerce B2B SaaS web application that incorporates subscription membership and web chat features to enhance user experience. Our goal was to develop a modern, mobile-friendly interface that meets the expectations of our clients.
We know the importance of creating an intuitive functionality for moderation and searching for goods, and we are committed to providing a high-performance loading speed for web platforms. Our team has prioritized the development of key functionalities to ensure that we meet the needs of our clients.
Once we have completed the project, our client launched a comprehensive marketing campaign to attract a target audience. Our team is dedicated to helping our client achieve their goals and will work with them to ensure that their marketing efforts are successful.
---

To ensure a successful project development, our team followed a structured approach that included the following steps:
We began by creating interactive wireframes, which allowed our client to visualize how the future app would work and provide feedback during the early stages. This approach saved our client time and money by minimizing the need for major changes during later stages of development.
After wireframes were approved, our team created detailed specifications that helped synchronize our client's vision with the development team. This stage enabled us to provide a more accurate estimation of the project timeline and budget.
Once the wireframes and specifications were completed, our team began the development stage. We used the wireframes and specifications as a basis for our work, which ensured that we remained aligned with our client's expectations.
The first MVP version of the application was developed within 4 months, and we received feedback from our client's target audience. Based on this feedback, our client decided to change the design and part of the UX/UI interfaces.
In just 6 months from the project's inception, our team successfully completed the development, and our client was able to launch their digital marketing campaign. We are proud to have been a part of this project and to have helped our client achieve their business goals.
---
Technologies
PHP

Laravel

HTML5

CSS3

Javascript
Integrations
Stripe

Key features in the app
Personal profile for the user and admin role
Email notifications
Subscription payment model
Ability add/edit/delete goods
Online webchat features
Admin dashboard with ability manage users
---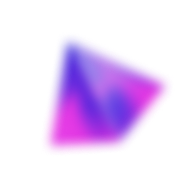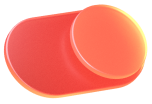 Have a strong idea?
Let's discuss it!
Yury Nemets
Co-founder of Exore LTD